Heliski Caucasus, Celestial destination

Ski between heaven and earth.
The Caucasus, very wild territory offers mountain landscapes of exceptional beauty : glaciers, peaks and fabulous natural topography makes it a heavenly place for heli-ski lovers.
The proximity of the Black Sea and the Caspian Sea favors the snow conditions with a considerable snow coverage for being at this latitude.

Krasnaya Polyana – One destination, several options

The new russian dream...
Krasnaya Polyana is a small village located about 65 kilometers from ...
No activity for this date
7000 €
Price / person based on a group of .
BOOKING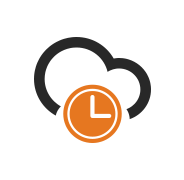 BE CONFIDENT WITH A SPECIALIST
Heliskiing program asks optimal weather with local conditions. As specialist of heliski, Tarentaise Tours will do its best to offer you the day of your dream in heliskiing. In case of bad weather and no flight conditions, your heliski session will be postponed on another day in the current winter season to the next season (in case of needs).
The team
tarentaise tours
Local professionals, all state graduates, knowing perfectly the valley and all these secrets, to make you discover this magnificent playground, in complete safety!

Enjoy your day with the Tarentaise Tours team.
Our activities
Recommended