A ski
dream to bowl you over: heliskiing in La Rosière !
Want to escape, experience an exceptional weekend ?


Join us at the departure base at La Rosière.

You will appreciate the warm and friendly atmosphere of a **** hotel where you will dive into the "off-piste" atmosphere. For logistic, no worries: Tarentaise Tours take care of everything.

You can just enjoy being guided and taking advantage of these exceptional moments: days of Big Time skiing where you will discover unforgettable downhill runs, isolated valleys under fields of untouched snow, where you can leave your own trail.
Once you've reached the bottom, you will only have one thing in mind: start all over again !

➡️ From 18 to 19 January 2020 - 4 places available
➡️ From 08 to 09 February 2020 - 4 places available
➡️ From 14 to 15 March 2020 - 4 places available

⚠️Prices based on winter saison 18/19 - Some modifications are coming for this winter
No activity for this date
FROM 1720 €
Price / person based on a group of 4.
STEP 1 /
The
evening before - Arrival at your 4* hotel in La Rosière.
STEP 2 /
Day
1 - Meet up with your guide at 8:30 a.m. to get to know each other and a session about the off-pisteheliskiing with 2 drops on the Miravidi and Ruitor peaks, for a total of + than 3000 m of wild and unforgettable skiing ! The last downhill run will take you to the departure place where a good lunch will await you.
STEP 3 /
Day
2 - Departure for the DZ around 9:00 a.m. for a new day with 2 more drops on the agenda but this time, direction Valgrisenche: downhills of + than 1500 m to then climb up to the Ormelune and its some 2000 m of skiing in powder snow, alone in the middle of the mountain to leave your own trail !
Departure at the end of day.
Download the program
Options :
➕Extra for single room
➕Transfert by taxi or helicopter from train station/airport to hotel
➕4 Heliski drops tax (mandatory)
➕3rd extra drop of Valgrisenche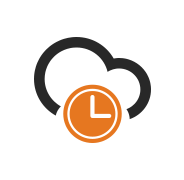 BE CONFIDENT WITH A SPECIALIST
Heliskiing program asks optimal weather with local conditions. As specialist of heliski, Tarentaise Tours will do its best to offer you the day of your dream in heliskiing. In case of bad weather and no flight conditions, your heliski session will be postponed on another day in the current winter season to the next season (in case of needs).
The team
tarentaise tours
Local professionals, all state graduates, knowing perfectly the valley and all these secrets, to make you discover this magnificent playground, in complete safety!

Enjoy your day with the Tarentaise Tours team.
Information
Changing the program
◽The program is given as a guide. It can be modified at any moment by the certified professional supervising the group according to the weather, security and snow conditions. These modifications could occur on his own judgment.
Heliskiing Activity - Special Information: Tarentaise Tours is authorised to make price modifications on all heliskiing day and package programs at any time according to heliskiing organisations issues and confines (talian Laws, weather forecast...
Included
✔️Accommodation in **** Hotel at La Rosière for 2 days, breakfast, based on double-room
✔️Supervision by fully qualified Professional UIAGM (mountain guide/ski instructor)
✔️Ski passes
✔️Helicopter drops
✔️Transfer hotel/skiresort
✔️Safety pack (shovel, pole, beacon, Airbag backpack)
Insurance
Not Included
✖️4 Heliski drops tax
✖️Local tax
✖️2 Lunches
✖️2 Diner
✖️Personal expenses

Our activities
Recommended