The most
beautiful col of Tarentaise
Your base camp is in Séez in a 3 stars hotel.
Each day you go to a new col, with at the program the most beautiful landscapes of Tarentaire: Col de l'Iseran, Col du Petit Saint Bernard, Cormet de Roseland et to finish Col de la Madeleine.
STEP 1 /
First
day at the hotel
STEP 2 /
Let's
go for 4 days of cycling!
You go to Col de l'Iseran for 1958 meters of difference level!
STEP 3 /
Today
it is Col du Petit Saint Bernard and 1375 meters difference level!
STEP 4 /
Cormet
de Roselend is waiting for you for an amazing day with 1154 meters difference level!
STEP 5 /
You
go to Moûtiers and then you reach for Col de la Madeleine with 1513 meters difference level.
Download the program
Options :
Single room
Sweeper car
Massage
Rental of bike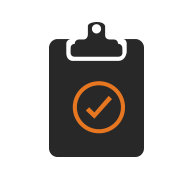 ALWAYS MORE SERVICES TO MAKE YOU HAPPY
By booking online, you just pay a deposit as first option of booking. This will assure your seat or your accommodation booking. Our team will contact you shortly to finalize and confirm your booking.
The team
tarentaise tours
Local professionals, all state graduates, knowing perfectly the valley and all these secrets, to make you discover this magnificent playground, in complete safety!

Enjoy your day with the Tarentaise Tours team.
Information
Included
- Accomodation
- Half board
- Certificate guide
- Insurance
- Assitance
Not Included
- Personal expenses
- Drinks
- Snacking
Our activities
Recommended